A Selection of our
Success Stories
Orleans Sanitary Landfill
Orleans, MA
2014
The Orleans Sanitary Landfill is a 565 kW array located on Cape Cod. Our Landfill System was selected for this project due to its small ballast bases and ease of installation.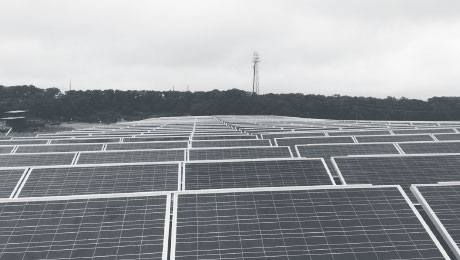 Shaffer Landfill
Billerica, MA
2014
The 6 MW Shaffer Landfill Solar Farm is composed of over 19,700 modules deployed on a capped EPA Superfund landfill. Due to the sites toxicity, this landfill earned a spot on the Environmental Protection Agency's National Priorities List in 1984. In an effort to ensure preservation of the cap and maximize site utility, the project parameters required both minimal ballast as well as deployment over slopes up to 20 percent. P2 was able to meet those challenges and further provide a system that is specifically designed to maintain the desired tilt angle over all the landfill contours. This project highlights the adaptability and minimal impact architecture of the P2 Landfill System.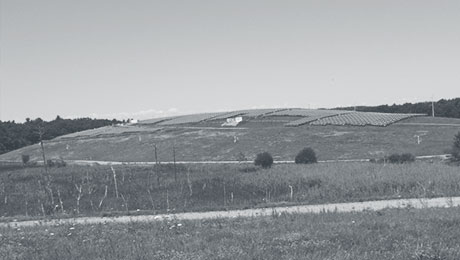 West Tisbury Landfill
West Tisbury, MA
2014
Perpetual Power supplied our Landfill System to this 721 kW array. Given the sites location on Martha's Vineyard and its inherent logistical challenges, P2 worked with the EPC to reduce shipping costs and delivered the entire system in less than two loads. These deliveries further allowed the EPC to meet a very tight timeline and speed through the mechanical installation of the array.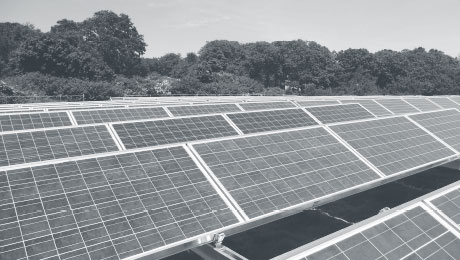 Kalaeloa Renewable Energy Park
Oahu, HI
2013
P2 provided the 6 MW Kalealoa Renewable Energy Park (KREP) with our fully ballasted ground mount racking solution for use on a decommissioned Navy base. The US Department of Navy Engineers reviewed and approved P2 racking for use on this site.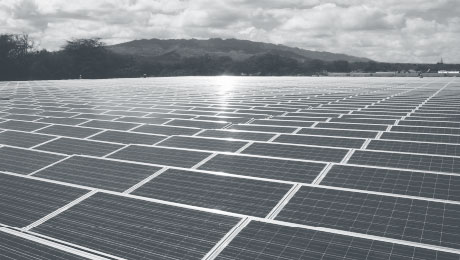 Santa Monica-Malibu Unified School District
Santa Monica, CA
2012
The SMMUSD project encompasses installations on nine elementary schools and over 40 individual rooftops with a total installed capacity of 847 kW. Perpetual Power was awarded this project due to the high degree of customization provided by our mounting system as well as our engineering pedigree. Our innovative mounting designs helped the SMMUSD project sail through the DSA.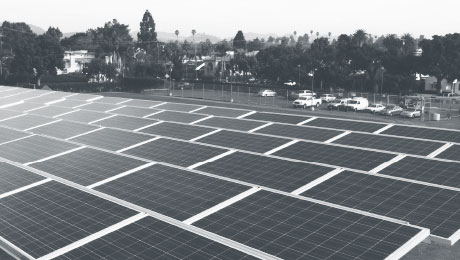 Sprague Street
Hyde Park, MA
2012
The 973 kW Sprague Street project is installed with the P2 roof mount system. This array is deployed on a low slope roof in an area with substantial structural design load factors. Despite these conditions, P2 was able to offer the system with less than one connection for every 13 modules and an impressively low total weight per square foot.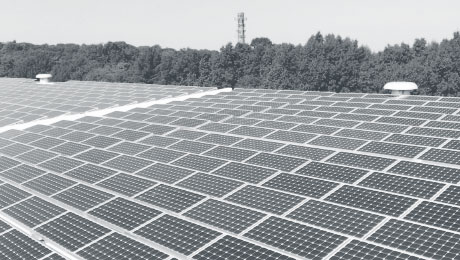 Keauhou Shopping Center (KSBE)
Kailua-Kona, HI
2012
P2 custom tailored our proprietary roof mount system for use on this 376 kW array. The KSBE project was considered the largest solar installation on the Big Island at the time of commissioning.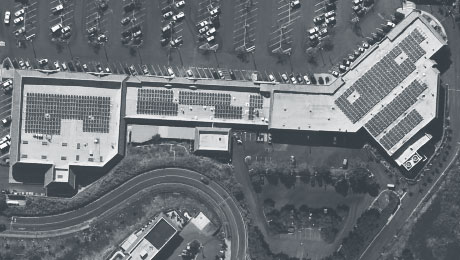 Chatsworth Amir
Chatsworth, CA
2012
The 1.14 MW Chatsworth array is outfitted with a P2 roof mount system that was delivered to site preassembled, which drastically reduced deployment time. This system was also the first to introduce our innovative weight distribution system eliminating the need for slip sheets.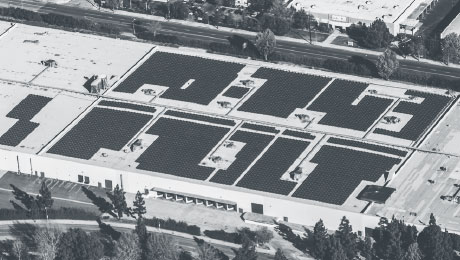 Kapolei Sustainable Energy Park
Kapolei, HI
2011
The 1.19 MW Kapolei Sustainable Energy Park (KSEP) is a fully ballasted installation located on top of a capped landfill in Oahu. This array was deployed across sloped terrain and demonstrates the adaptability of P2 architecture for landfill deployments.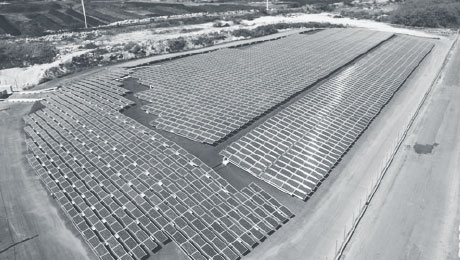 Nasa Ames Research Center
Moffett Field, CA
2011
In 2011, P2 was asked to participate in the construction of a 104kW system on the new Nasa Ames Sustainability Center, one of the greenest buildings in the world. Not only were we able to meet the very strict engineering requirements but also expedited the build process with a pre-assembly plan.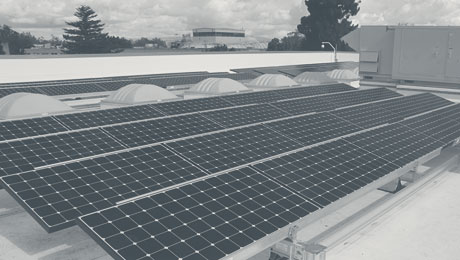 Rosebrook Farm
Wareham, MA
2010
Rosebrook Farm is a 922kW array located in the heart of a cranberry bog. The Perpetual Power ground mount system was chosen for this project due to the small ballast size and its ability to interact with sandy terrain without penetrating the ground cover.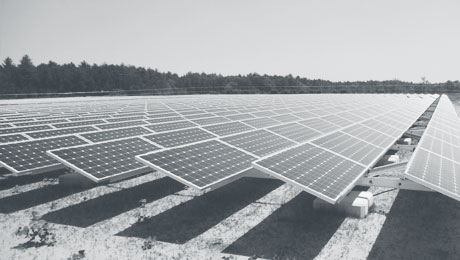 Deer Island
Deer Island, MA
2010
The 234kW system was installed on existing parking lot by one of our East Coast partners. The system was built with minimal ballast in high wind conditions ensuring installation economies.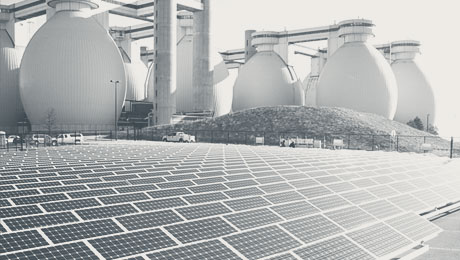 Markstein Beverage
Antioch, CA
2009
Markstein is a great example of the P2 roof system. Designed in parallel with the new Markstein distribution facility, the 420-kW system was designed to have minimal impact on the building. Unique attributes of the system allow extremely low weight loads, easy roof accessibility and the generous clearance minimizes roof issues in the long term.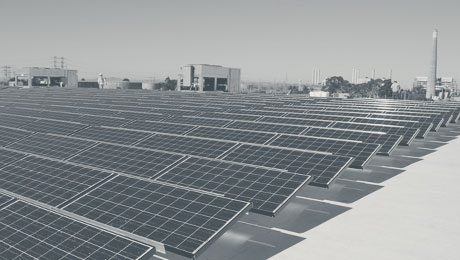 Lemon Orchard
Santa Paula, CA
2008
In 2007, P2 developed a LEED certified 1.2 MW generator for the Limoneira Company. P2 took the opportunity to custom develop a unique mounting system that minimizes build times, and maximizes the local climate and terrain. The site is exceeding all output projections and is a good illustration the benefits of the P2 system. Our team of miniature sheep are great at keeping the maintenance to a minimum.